Backend Engineer (Go)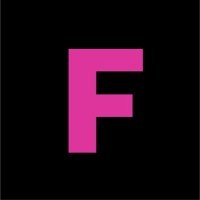 Fractal
Software Engineering
Solana Beach, CA, USA
Posted on Thursday, April 14, 2022
The Cliff Notes:
- Raised a $35MM seed round lead by a16z, Multicoin, & Paradigm
- Current team of 14, fully distributed
- Building everything from an NFT launchpad for gaming brands to payments/wallet infrastructure
Fractal is looking for Software Engineers with extensive experience in building complex infrastructure to support large scale applications and APIs. We solve unique problems at a huge scale, especially considering how small of a team we are. We prioritize performance, clear and concise code, monitoring, and teamwork. Fractal engineering is truly a high performing team and we hold our engineers to a high standard of excellence.
We use Go for our backends and deploy to GCP. Infrastructure work is an important part of many of our projects, along with numerous feature-based projects to support product development. Due to our backend working with the blockchain, there are many new and creative infrastructure concerns we deal with every day.
You could be a great fit for this role if you have:
Extensive experience working on software engineering for large scale applications
Strong computer science fundamentals
Go (or other backend programming languages and a willingness to learn)
Experience with cloud infrastructure (GCP/AWS/Azure)
Experience writing unit tests and debugging complex systems
Experience building and documenting APIs
Experience writing and reviewing designs and documentation
Nice to have but not essential:
Monitoring, logging and alerting infrastructure
Experience working with blockchains and Rust
Experience with GRPC and Protobuf
Interest in Web3 and its unique challenges
Fractal is the leading gaming NFT marketplace built where players are able to discover, buy and sell gaming NFTs from best in class Web3 games. We believe gaming NFTs will bring about the next monumental evolution of gaming.
A major shift is happening where in-game assets are becoming NFTs on the blockchain; this unlocks real ownership for players, and new layers of programmability and interoperability in and between games. Creators will be able to make all sorts of new experiences on top of NFT games. This is the future of gaming that our team is excitedly building for.
In addition to Fractal launchpad and marketplace, we empower game developers and gamer communities via our SDK, proprietary tooling, and elevated levels of partner service and ethics. Our mission is to create an open platform for the exchange of digital goods and help games to find their passionate community.
WAGMI <3